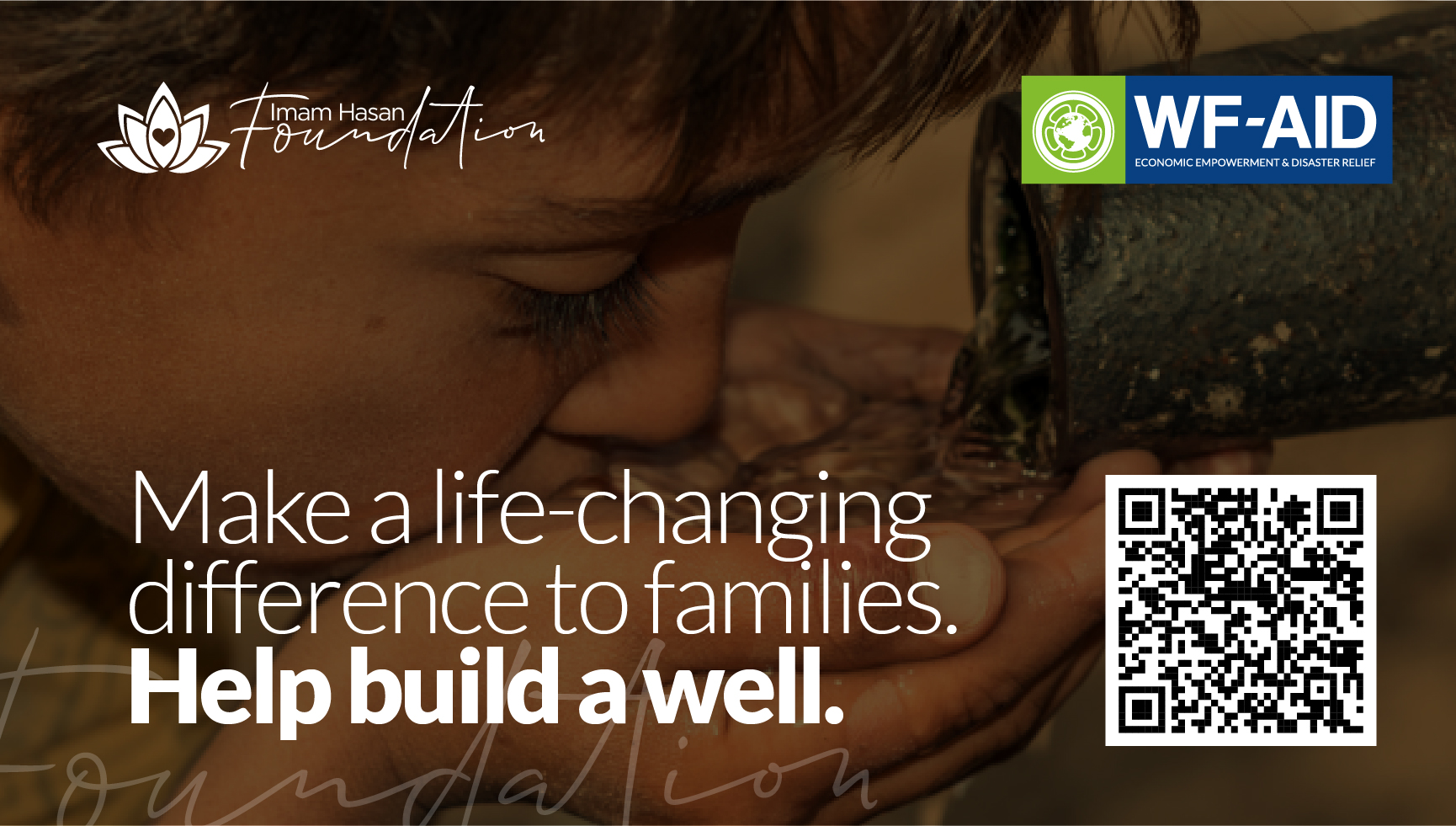 Ali Asgar water appeal – Pakistan
Salaam Alaykum,
We thank you all for your generosity, especially through the lockdown period over the last few months.
With your support we have raise funds to send 150 oxygen concentrators to India, raised funds for Afghanistan and a further 237 oxygen concentrators to Africa, since Imam Hasan Centre opened your generosity has been amazing.
We need your help again, to raise funds for the Ali Asgar water appeal, with all the funds raised to provided water services in Pakistan.
You can donate any amount, and if you would like a dedicate a well to your loved ones please the details below.
Thank you again for your generosity.

ENGLISH

URDU