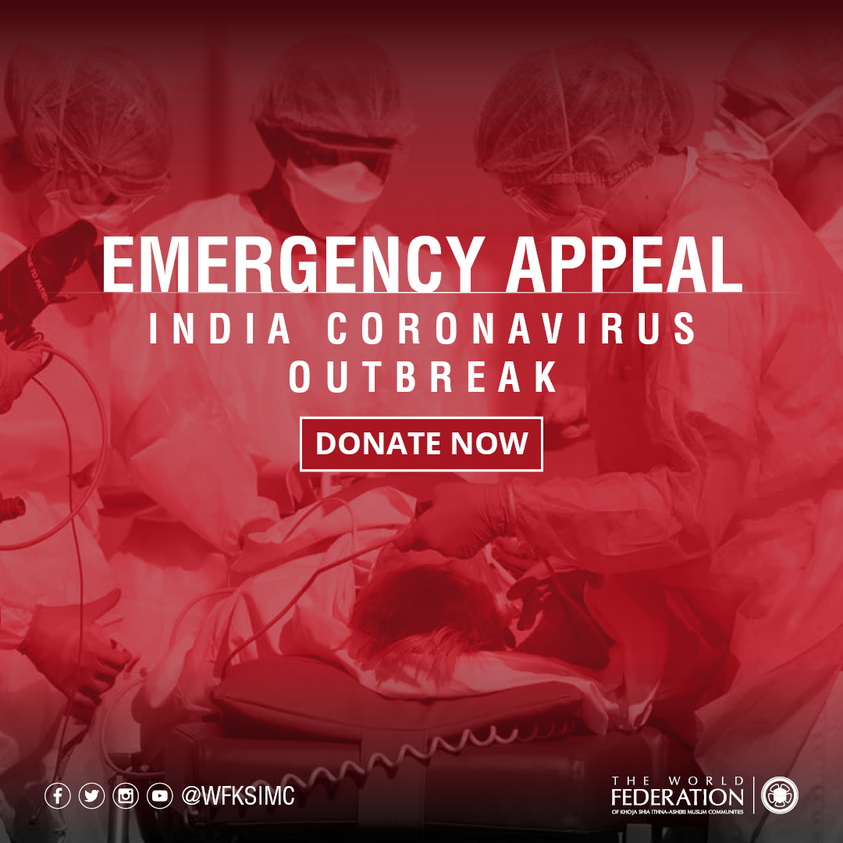 Emergency India Covid-19 Appeal
Dear Community,
India is in facing a crisis and our communities are being left behind to fend for themselves – They are in desperate need for medical supplies especially OXYGEN. The lockdown is causing immense economic impact and there is huge pressure on our communties.
We kindly request you to all to contribute to this impending disaster.
All fund will be directed via WF-AID to procure medical supplies and provide economic releif.
MESSAGE BELOW FROM Br. ALI directly from INDIA
Salam Alaikum Wr wb
Pray all is well with you and family. You all are reaping benefits of the blessed month Mahe Ramadan kareem.
Thank you very much for your kind call and concern. Indeed the impact of Covid 19 has been globally, but India at the moment is really bad. Its quite disheartening to see our people die for lack of medical facilities. There is a scarcity of medicines, oxygen, beds in hospitals and basic amenities.
The spread of Covid 19 just caught all of us by surprise. Now every second household is affected and have come face to face with death of near and dear ones. The impact has been huge in Gujrat and Maharashtra. In villages like Vijapdi(Gujrat) we have 30 families 27 have been infected. So many seniors have lost the battle with Covid. Infact in this second wave we have huge numbers of youngsters sole bread winners of families dieing.
We have now organised a task force in place to deal with upcoming challenges.
The situation is quite scary as we have seen a lock down of nearly 8 months last year and again this lock down with multiple cases our community members are facing huge economic impact. Inflated hospital bills, black marketing and non availability are medicines are just additions to the misery.
Please continue to pray for us and all humanity globally may Allah swt in this blessed month help all of us come out of this situation
Thank you
With Salams and Duas
Ali – INDIA KSIMC