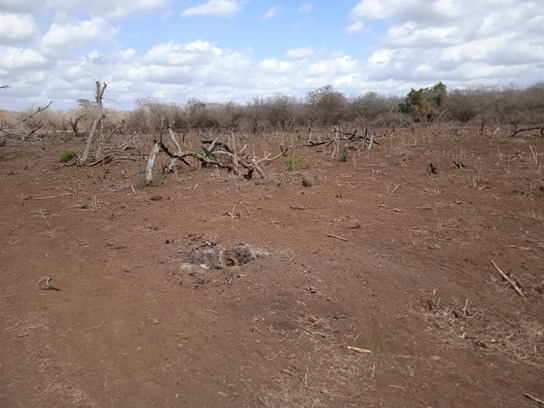 Kenya – Severe Famine – Drought
Over many years Imam Hasan Centre has worked closely with CHEPS – building schools and many wells. Your generosity has made a huge difference.
Kenya is suffering from major drought and people are suffering.
Message from Dr. Muhsin Sheriff who we have worked with so many times has sent this message
"With current funds we won't be able to continue after 2-3 days. So over half the families will remain hungry."
CHEPs Drought Response 2021
Food Distribution
By end of Day 4:
12 out of targeted 40 villages
1,104 out of targeted 4000 households.
Cheps drought response budget is US$ 240k to feed 4000 families for a month.
We managed about 50k and have reached just over 1000 families with half ration to take them for two weeks Alhamdulillah. Shortfall $ 190k
NEWS UPDATES 
On September 8, President Uhuru Kenyatta announced the drought in Kenya a national disaster.
Since last year it had been predicted that the rains would fail. That's what happened. The short rains of 2020 and the long rains of 2021 failed. Many areas of the country have been badly affected. Chakama is one such area that has been badly affected by drought. It is a location, comprised of 40 villages, located within Kenya's Kilifi County, one of the poorest of the 47 counties in Kenya. The estimate population is about 15,000 in 4,000 households. The community lives under very harsh conditions, and lacks access to essential needs including clean water, food, healthcare, electricity, and sanitation. It had been having little rain even before the short rains of 2020.
Centres for Health and Education Programmes (CHEPs) is a registered Non-Governmental Organization (NGO) in Kenya. Our goal is to empower, promote access and improve quality of health and education for the benefit of under resourced individuals and communities.
The current drought is reminiscent of the great famine of 2011 in the horn of Africa. Already people are moving out of villages in search of survival. Livestock are dying or dead. Men, women and children are going hungry and thirsty. Weak from hunger, they have to walk several times the usual distance in search of water which they are not guaranteed is there.
CHEPs has now embarked upon disaster management to support the people in these difficult times. We need your participation
IMAM HASAN CENTRE  PAST EFFORTS WITH CHEPS
2017 – 2021