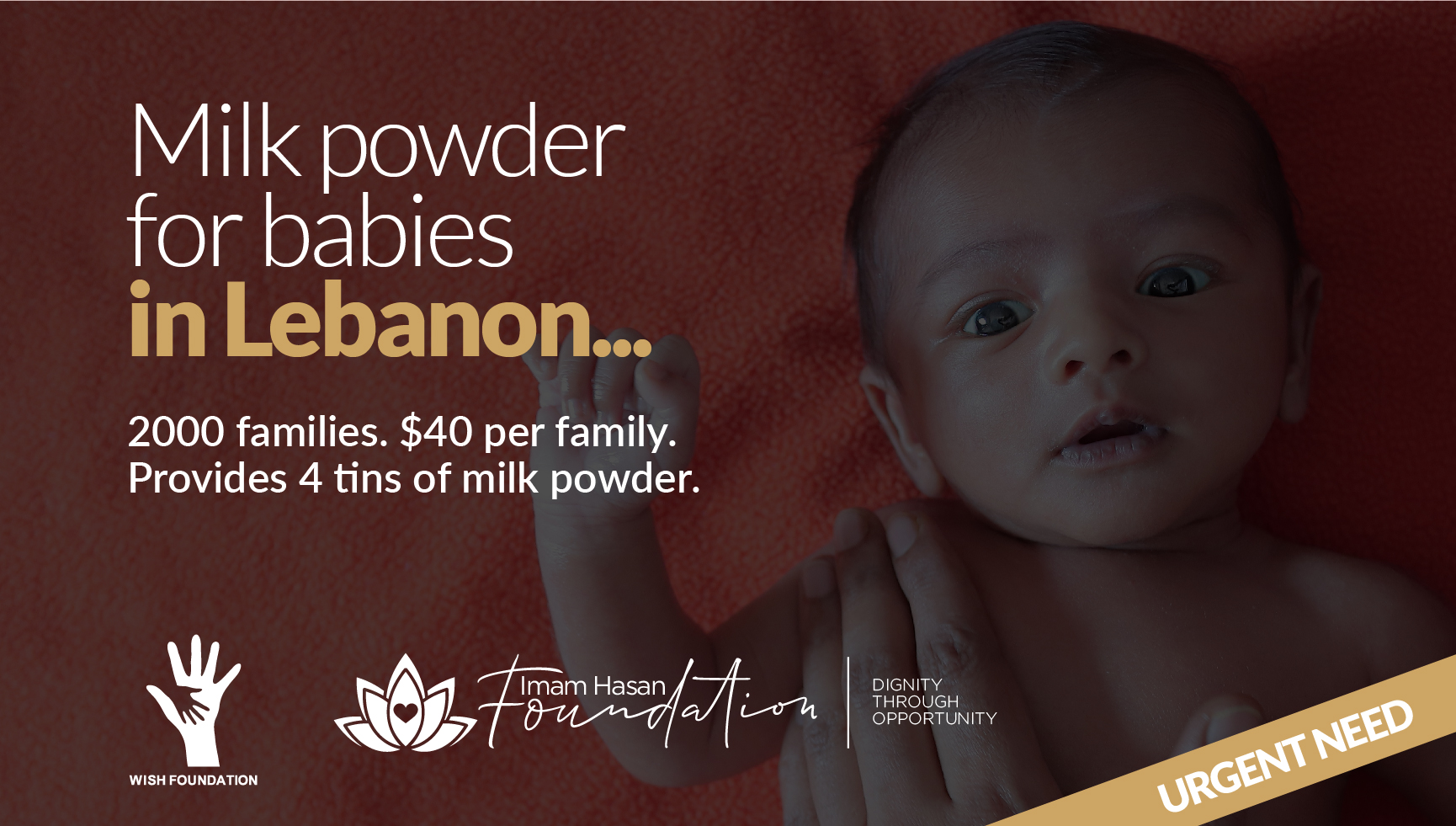 Milk-Powder for babies in LEBANON $40
Salaam Alaykum
Our apologies to be asking again for your assistance. We get requests and we try to assist as best as we can.
Lebanon is suffering an economic crisis with limited access to food, petrol and essentials. Wish Foundation Australia is doing amazing work in Lebanon and need some more help to help 2,000 families receive 4 cans of powder milk for their babies and toddlers.
$40 helps 1 family receive the amount required for their baby/toddler.
If you can help it is greatly appreciated.