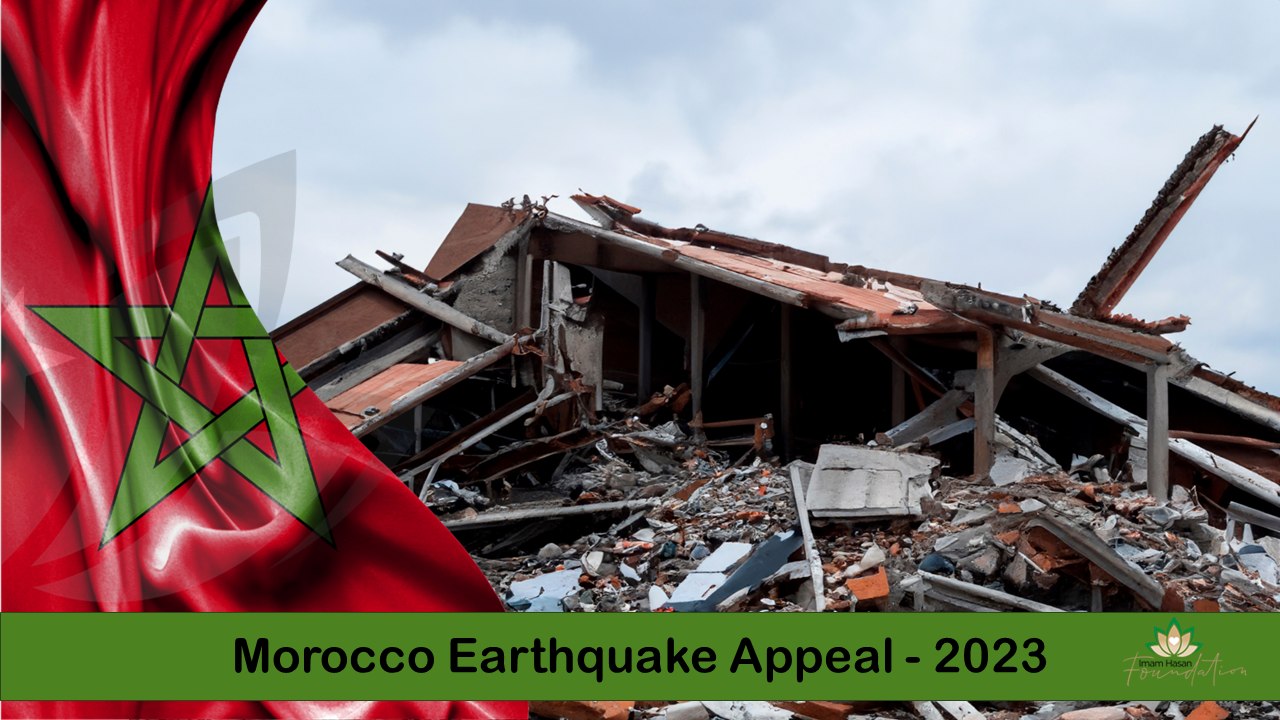 Morocco Earthquake 2023
Humanitarian Appeal
More than 2,000 people have died after a powerful earthquake struck the North African country of Morocco on Friday night. Thousands have been injured.
The quake is the strongest to hit the nation's center in more than a century, and its epicenter was not far from popular tourist and economic hub Marrakech.
At least 2,122 people have been killed in the disaster and 2,421 have been injured, state-run broadcaster 2M said Sunday.
https://edition.cnn.com/2023/09/09/africa/morocco-earthquake-what-we-know-intl/index.html
Imam Hasan Foundation working with WF-AID UK is raising funds to assist the victims of the this tragic event.
Please give generously.