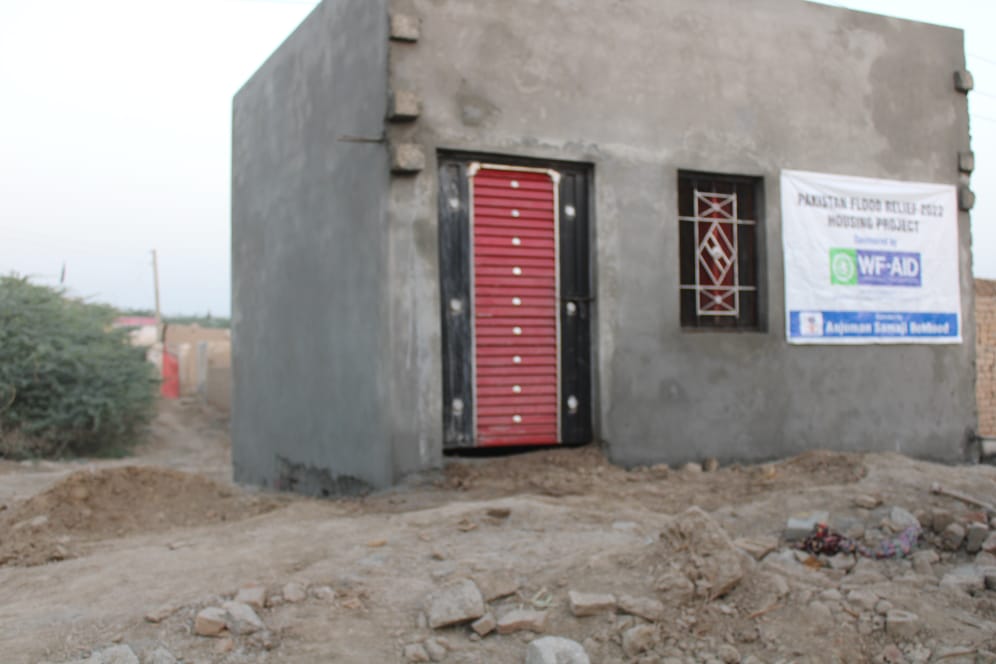 PAKISTAN : LIGHT UP THE ROOM
Imam Hasan Foundation's – Project Pakistan is building houses in the devastated areas of Pakistan. These are very simple houses. These are just simple boxes no lights not no fan……..
YOU CAN ADD LIGHT 
We can add a solar powered light with LED bulb and a ceiling with required electrical wiring for The total cost of AUD $200
The room size is only 12'*14' (3.6m x 4.2m). A separate washroom size is 4'*6' (1.2m x 1.8m).The room will only have one window & one door.
The following will be the cost for providing shelter to a deserving family: AUD$ 2,000 for one room of size 12*14′ with a washroom AUD$ 2,750 for twin rooms of size 12*14′ with a washroom The provision of a room with washroom will mean a lot to the flood affected people.
SIMPLE HOUSING