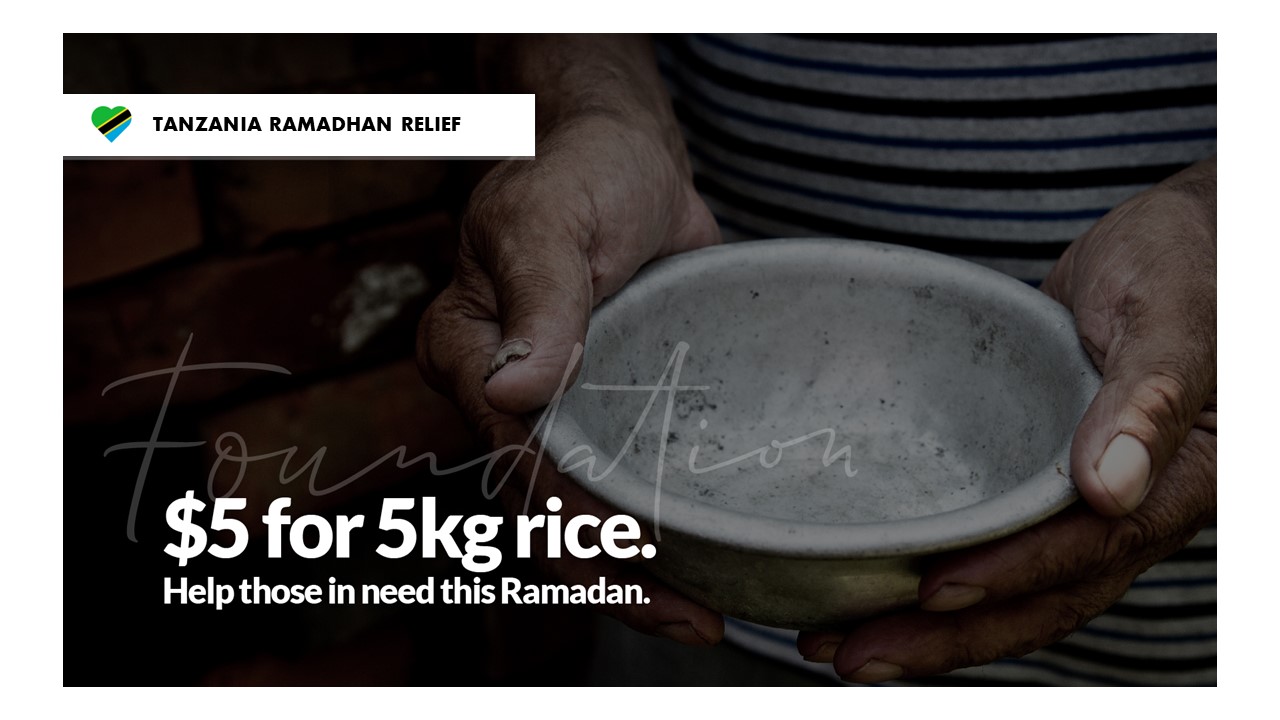 Ramadhan 2023 – 1444 – Tanzania- IFTAR – 5,000 bags of 5kg Rice & Flour
Salaam Alaykum,
Prices rise significantly before Ramadhan and we wish to secure rice and flour to be provided during the month of Ramadhan to the needy. We are working directly with the Bilal Mission Tanzania.
Estimate 2023
Rice container cost is $20,000 for 20 TONS
Flour container cost is $22,000 for 20 TONS
This will go directly to those in need.
We are negotiating in other geographies and will advise.
Ramadhan 2021 pictures – Thank you