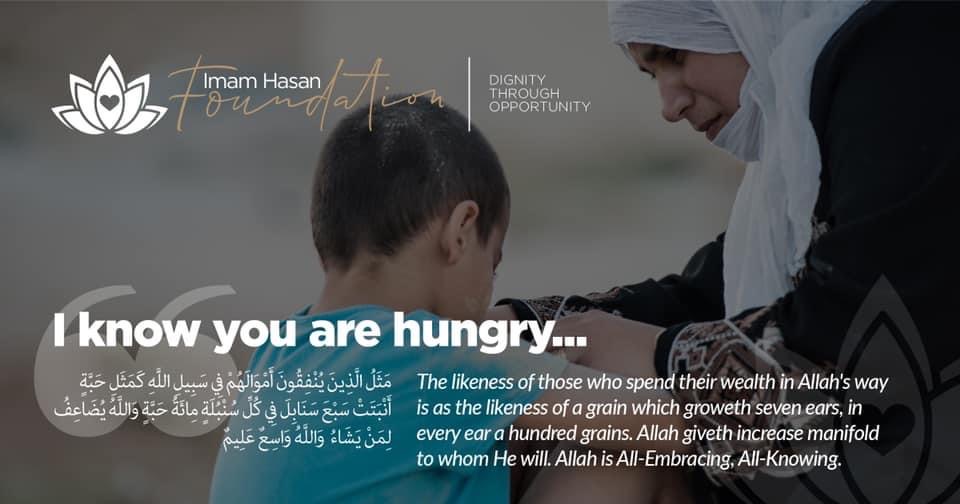 Ramadhan Relief Appeal 2022 – NOMINATE THE COUNTRY YOU WOULD LIKE FUNDS SENT TO
"Those who support orphans and the impoverished people will be honored by Allah." Imam Ali A.S.
Imam Hasan Foundation is pleased to be partnering with WF AID again to deliver Ramdhan Relief across the world.
Price of food is skyrocketing in places that desperately need help. We reach out to you to support the Ramadhan Relief 2022. You can nominate the country you wish funds to be sent to by putting any of the countries listed below in the comment section when donation, blank will mean funds distributed in a pool to any nations.
Cost per country due to significant cost increases in some locations
Average Food price points
India. US$76.00 (cash and food package) as requested from India NGO
Pakistan. $50.00 as requested from Pakistan NGO
Middle East $72.00 as requested from Middle East NGO
Rest of Asia. $ 157.00 as advised by local NGO
Africa $ 185:00 as advised by local NGO – averaging across Africa
Feeding Families this Ramadan 1443-2022
The food packs you fund give families a rare opportunity to receive essential nutrition, which they rely on for the strength they need to source water and shelter. For the children, the nutrition obtained from food packs enables them to pay attention in school, which is pivotal in helping them to make the most of their education.