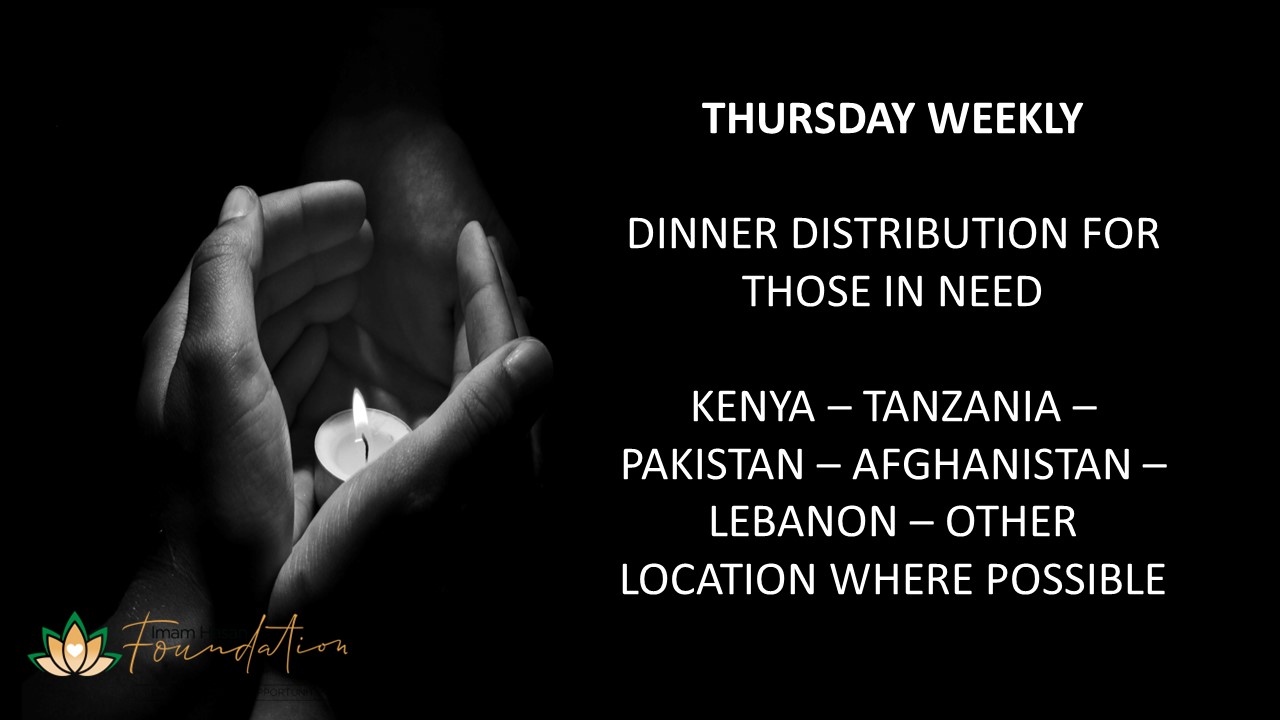 THURSDAY WEEKLY – DINNER DISTRIBUTION – TO THOSE IN NEED
Salaam Alaykum,
To continue the wonderful work you have enabled us to do in Ramadhan, we would like to make an effort to provide a meal every Thursday to areas that are suffering in different parts of the world. The funds collected will be shared to as many places as possible to provide the service.
KENYA – 1 service $400
TANZANIA – 1 service $400
PAKISTAN – 1 service $500
AFGHANISTAN – 1 service $500
LEBANON – 1 service $1000
OTHER PARTS OF THE WORLD – US$400
Consider donating on behalf of your loved ones, remembering their day and InshAllah praying for tehir blessings from Allah.