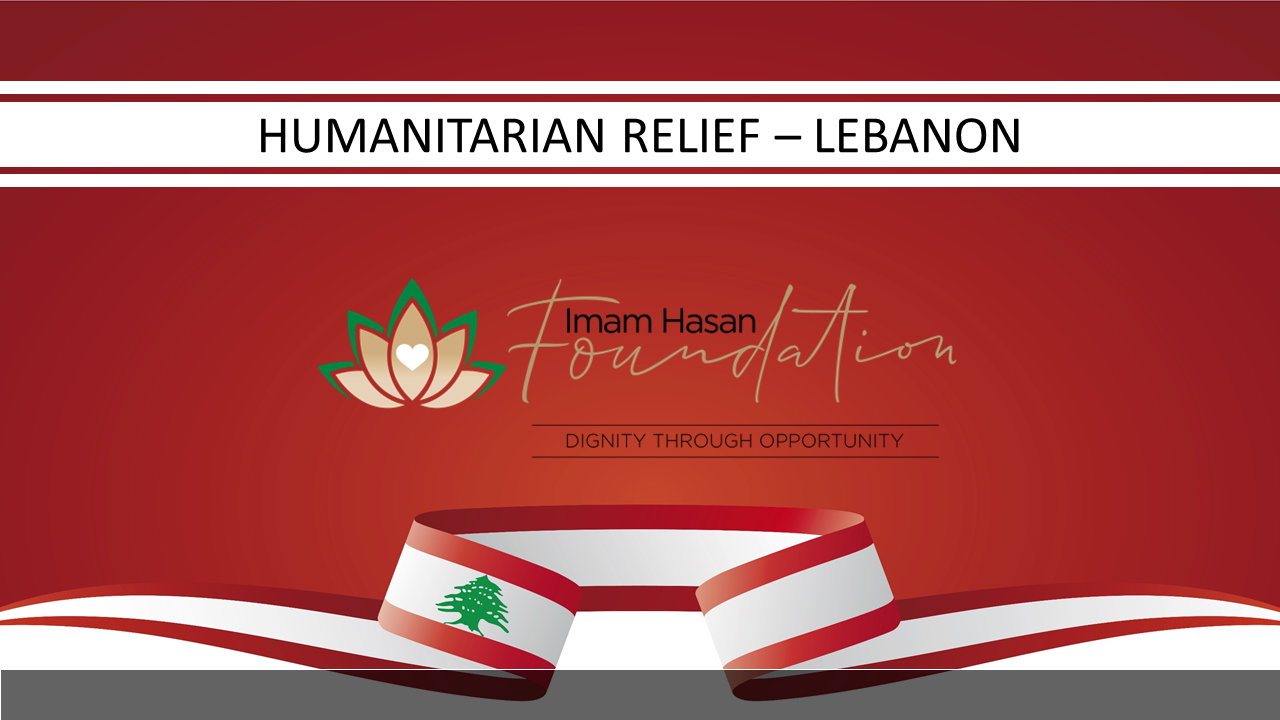 HUMANITARIAN RELIEF – LEBANON
Salaam Alaykum,
Partnering with various agencies in Lebanon we have been able to assist in completing a school with the SADR FOUNDATION as well providing various services to vulnerable people in lebanon with TALIA CHARITY LEBANON.
Please CLICK here of recent school completion
Please CLICK here for the "RAMADHAN" distribution.
Funds from this appeal will be used to support the needs to deliver services as required in Lebanon
Thank you.