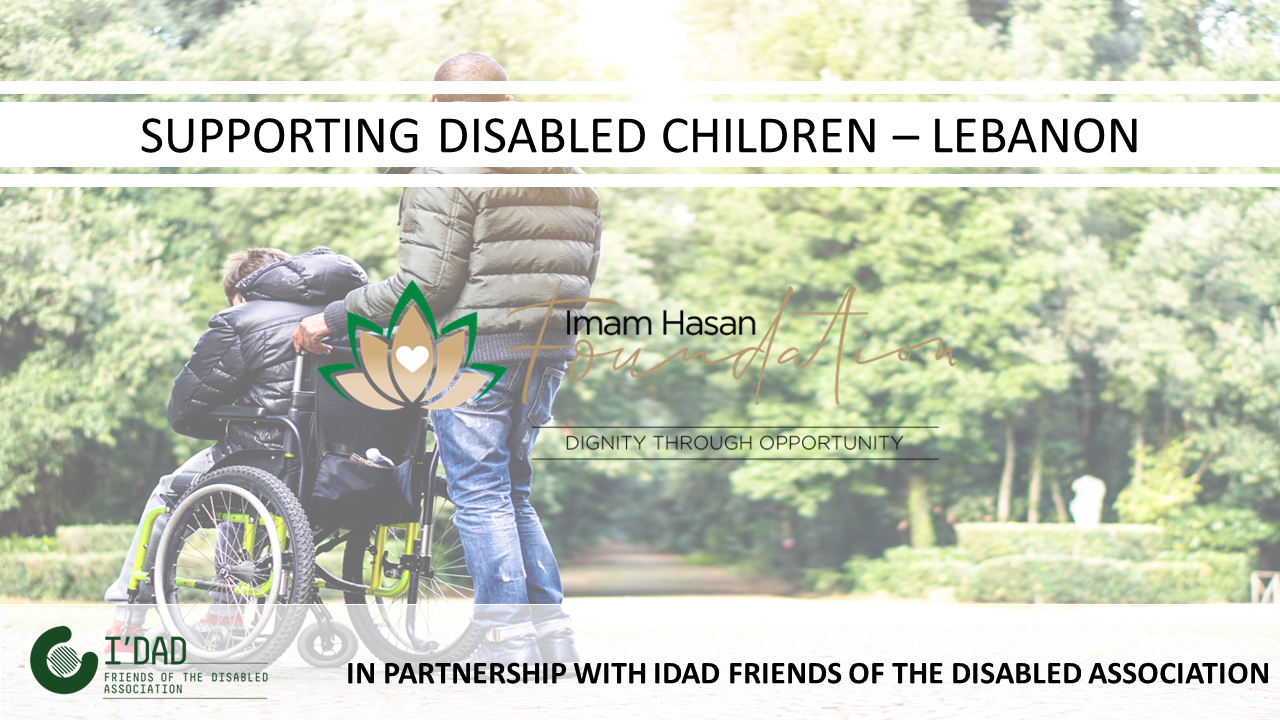 SUPPORTING DISABLED CHILDREN – LEBANON
Salaam Alaykum,
Dr Moussa at I'DAD LEBANON is an amazing person and founded the I'DAD complex – Friends of the Disabled Association. (https://www.friendsfordisabled.org/)
In 2019 we raised funds with the WISH FOUNDATION to build a Hydrotherapy facility. This is a an organisation that is close to our heart and needs your help.
Dr Moussa speech – Project Lebanon 2019 – SCG
CLICK HERE