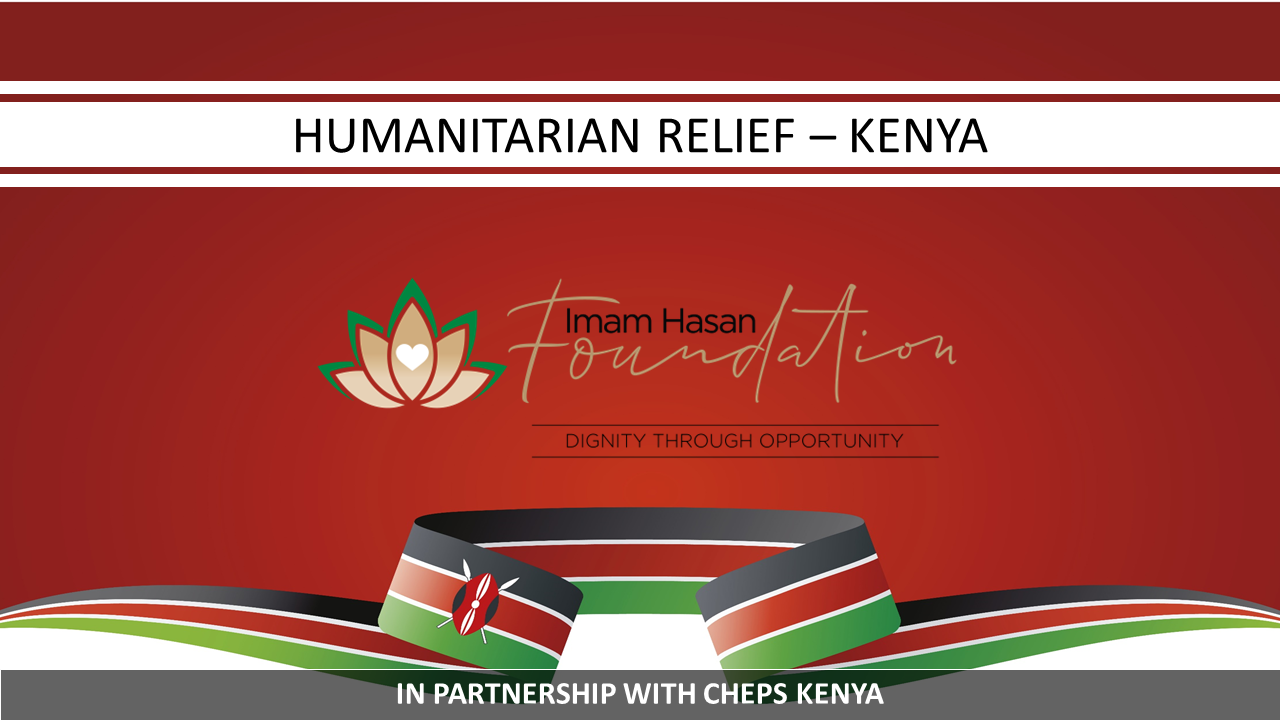 HUMANITARIAN RELIEF – KENYA
Salaam Alaykum,
Partnering with the CHEPS KENYA we have delivered schools, water projects and and are committed tp a large infrastructure project, with the purchase of a 15 acre parcel of land in Chakama . Dr Muhsin Sheriff leads and amazing organisation delivering relief from food parcels to cataract operations.
Fund from this appeal will be used to purchase 15 acres of land and portion of the funds to delievr weekly food services, as advised by Dr Muhsin.