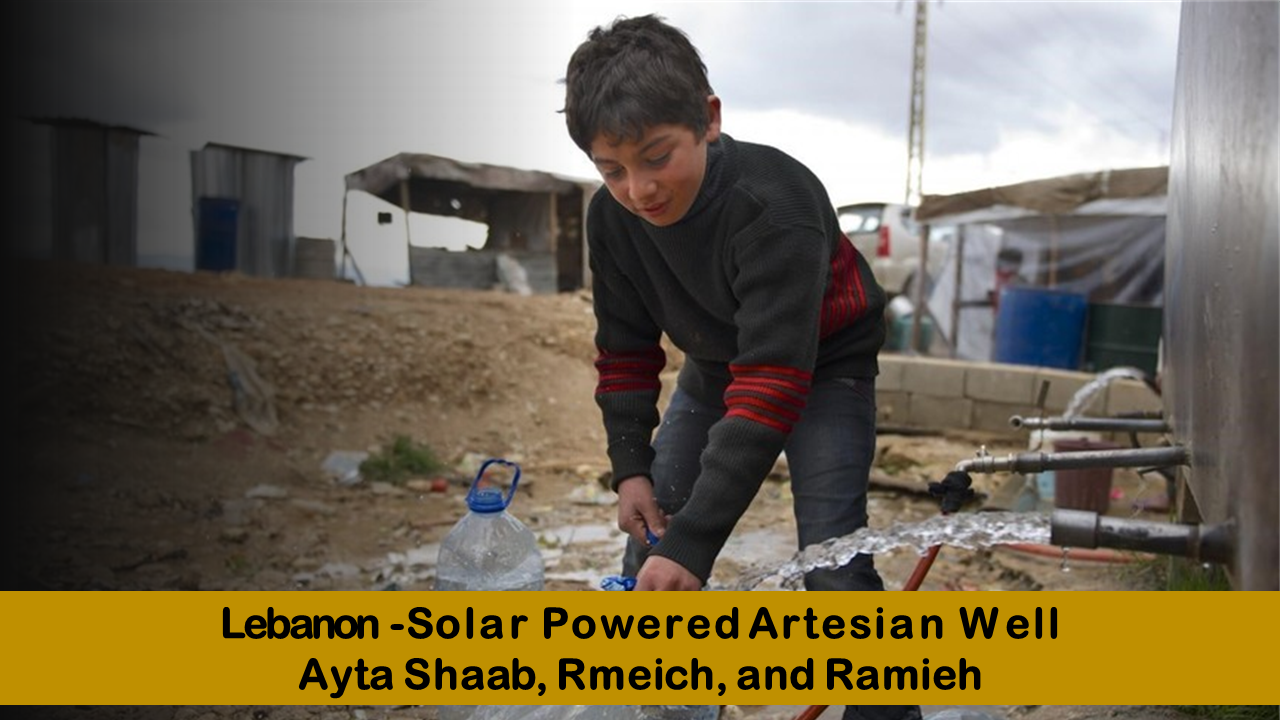 Lebanon : Artesian Well : Ayta Shaab area
The cluster of three villages identified by our ground partners are Ayta Shaab, Rmeich, and Ramieh, and have a population of over 30,000 people who are in need of clean drinking water. Half of whom are indigenous, and depend on agricultural activities but are hampered by a lack of sufficient water resources. Hence, they rely mainly on rain-fed farming, leading to reduced harvests and hindering economic development in the region.
So far, as part of the attempt to rehabilitate and sustainably empower the locals in these three villages, our ground partners have already launched projects to support the agricultural activities including the provision of artesian water wells and water delivery systems. However, the need is still great, and an additional artesian water well is still desperately required in Ayta Shaab.
PROJECT COST
Total Cost: AUS $278,650
BENEFICIARIES
Approx: 3200 people daily
PROJECT DESCRIPTION
Non-flowing artesian well,(600-630 m. depth),supplemented by photovoltaic solar panels for the pumping system.
Full details – IHF Lebanon AAWA IHF_WFAID
PLACE YOUR LOVED ONES NAMES ON THE PLAQUE
FOR EVERY $500 DONATION YOU CAN HAVE 1 LOVED ONES NAMES PLACED ON THE PLAQUE AT THE SITE
Contact : Hajj Moufid Mehdi 0412186864 : Br. Hassan Elzein 0416007160 : Br. Abbas Aly 0438259240 : Br. Fadi Hawli 0416942747
ALL PAYMENTS OVER $2 ARE DGR – TAX DEDUCTIBLE