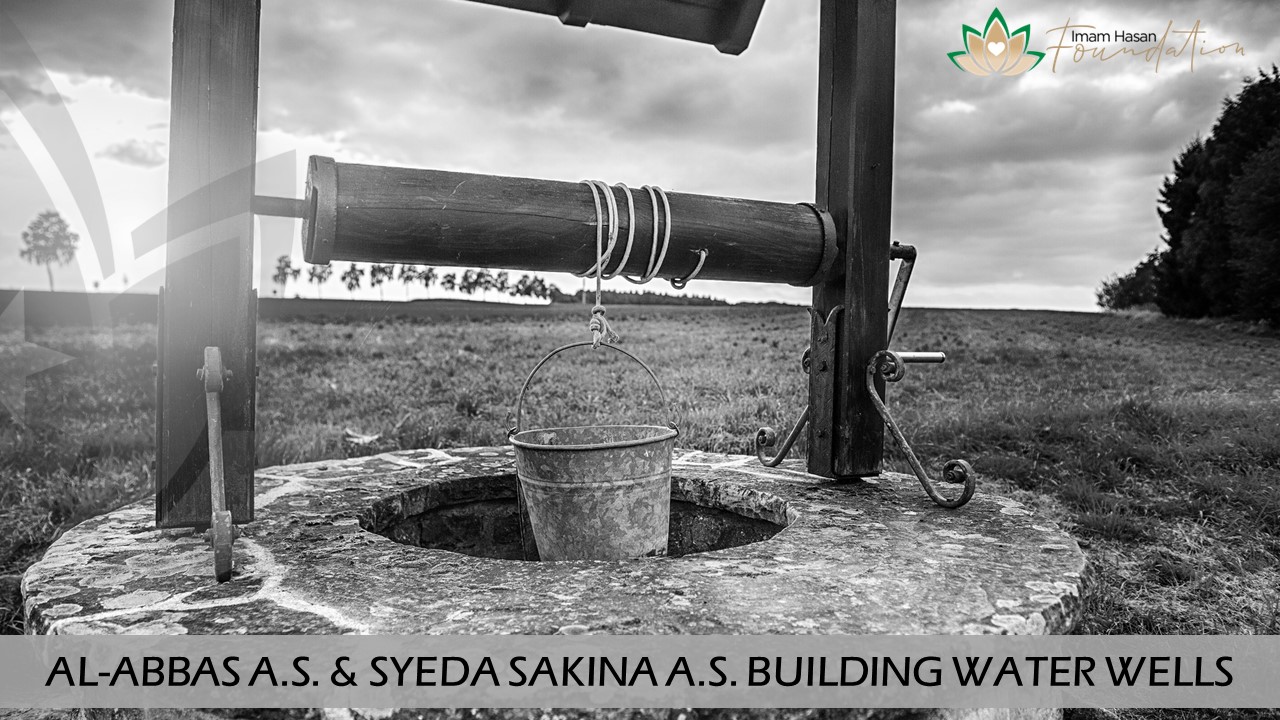 AL-ABBAS A.S. – SYEDA SAKINA A.S. – BUILDING WATER WELLS
Salaam Alaykum,
Every year Imam Hasan Foundation finds areas where water delivered with both bore wells and large scale wells are required and with WF-AID tries to deliver services to ease the difficulties of people accessing water. In honour of Al-Abbas A.S. (brother of Imam Husayn AS) and Syeda Sakina binte Husayn (daughter of Imam Husayn AS) we request you to give generously as you always do raise significant amount of funds to deliver large water projects.
Our dream is to raise $250,000 to complete a major water project, however we understand that will take time, there are projects starting at US$10,000. Every dollar counts and with your help we can start with the small projects and grow to the large ones.
Lets work together and achieve something that can transform lives.
PAST PROJECTS
PAKISTAN