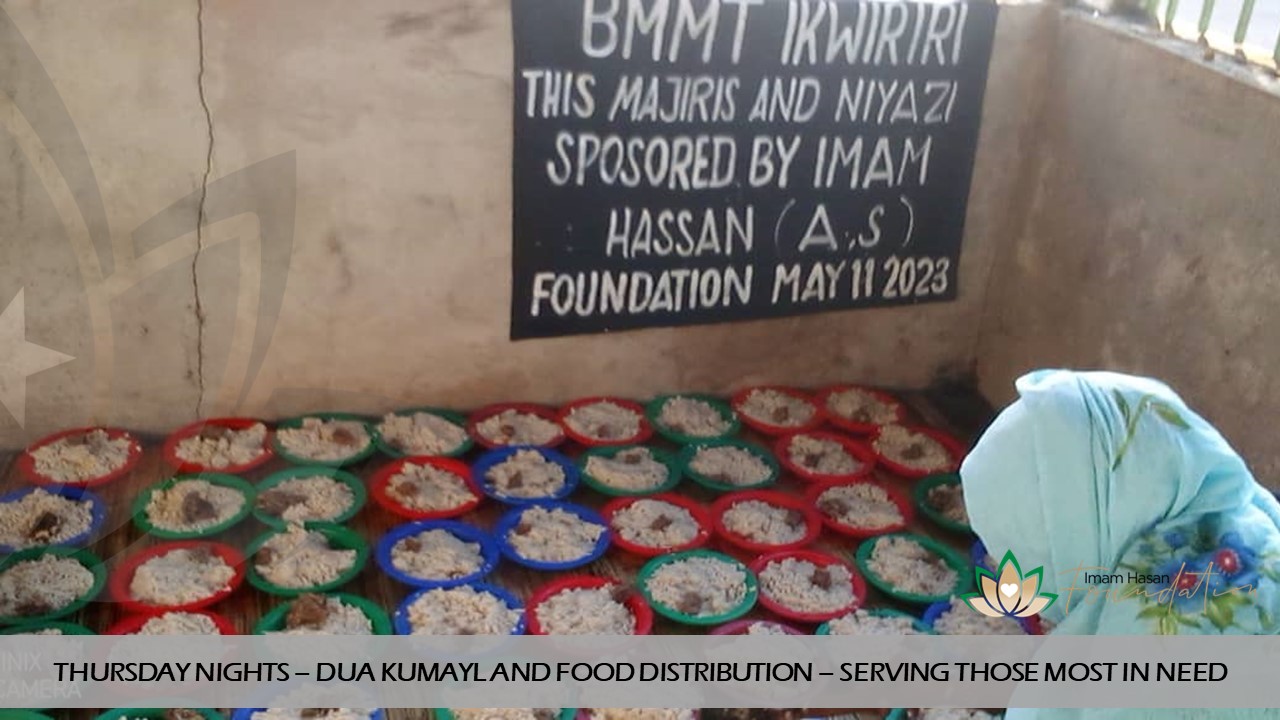 THURSDAY NIGHTS – DUA KUMAYL AND FOOD DISTRIBUTION – SERVING THOSE MOST IN NEED
Salaam Alaykum,
To continue the wonderful work you have enabled us to do in Ramadhan, we would like to make an effort to provide a meal every Thursday to areas that are suffering in different parts of the world. The funds collected will be shared to as many places as possible to provide the service.
ESTIMATES
KENYA – $500 per Thursday (Managed by Caring and Sharing Kenya)
TANZANIA – $500 per Thursday (Managed by Bilal Muslim Mission Tanzania)
Working with WF-AID UK to consider other areas.
OTHER PARTS OF THE WORLD – US$400
Consider donating on behalf of your loved ones, remembering their day and InshAllah praying for their blessings from Allah.
All funds received will be used to fulfil the specified appeal described. In the event we receive more funds than required, or due to circumstances beyond our control the funds will utilised towards a similar appeal as described.